BMI Monier Advanced Contour
BMI MONIER® ADVANCED CONTOUR® Roof System offers a contemporary outlook while its Kilat Tech (Malaysia 1st eco-labelled concrete roof tile) gives a glossy and shiny finish that you desire. Monier offer even-coloured and glossy single-sided tiles for non-exposed roofs; as well as consistently thorough coloured tiles for exposed roofs.
Durable Shiny Coating & Smooth Surface - The Surface coating provides exceptional durability of up to 10 years* while its smooth and shiny surface provides optimum surface durability and better ageing.

Modern Colours - Available in a range of modern glossy and shiny colours and as well as matt colours for specific roof styles.

High Tile Strength And Quality - MONIER merged their technical excellence of design engineering and production technology to give you high tile strength, with high compressed exposed edge for better ageing.

Modern & Structure Art-Line - The unique modern design is emphasised by the precise curves and sharp lines of the tiles, creating an impressive roof.
*Accelerated ageing tests performed by MONIER Technical Centre to simulate products performance under Malaysian weather conditions.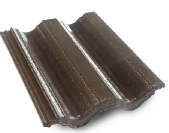 | | |
| --- | --- |
| Dimensions | Length 420mm |
| | Width 330mm |
| Minimum Pitch | 17.5° |
| Weight/piece | 4.5 kg(+0.0,-0.30) |
| Weight/㎡ | 43.7 kg/㎡ (+0.0, -3kg/㎡) |
| Minimum Headlap | 75mm |
| Maximum Headlap | 125mm |
| Coverage | 9.7 pcs/㎡ (based on 75mm headlap) |
Housing projects using BMI Monier® Advanced Contour®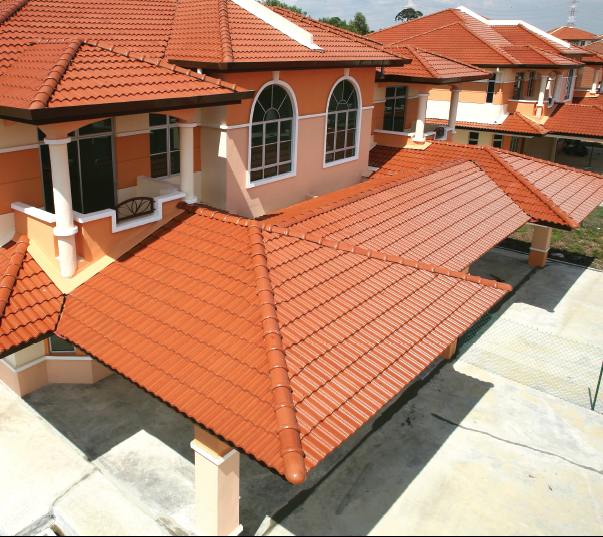 BMI Monier® Advanced Contour® Colour Chart


The colours shown here are reproduced as close to the original as display technology allows. For best accuracy on the colour selection,refer to the actual tile.
BMI Monier® Advanced Contour® Fittings

Back to top
---