BMI Monier Legacy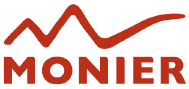 Whenever you see the 'BMI MONIER® MINERAL' you can expect they are "premium tiles made of materials from nature: sand,water,clay,limestone and natural pigments". All these elements made 'MINERAL' tiles stronger & durable.
'BMI MONIER® LEGACY™ MINERAL' roof tiles is a a modern,minimalist and exclusive tile profile with modern and vibrant colours that are perfect for modern architectural designs.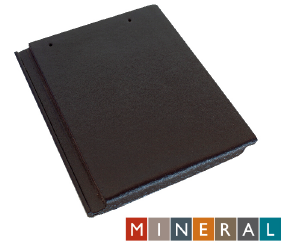 | | |
| --- | --- |
| Dimensions | Length 420mm |
| | Width 330mm |
| Batten Spacing | 310 mm - 330 mm |
| Minimum Headlap | 90 mm |
| Coverage | 10.1 pcs/㎡ (based on 90mm headlap) |
| Weight/piece | 5.4 kg(+0.0,-0.40) |
| Weight/㎡ | 54.5 kg/㎡ (+0.0, -4kg/㎡) |
| Minimum Pitch | 25 ° |
Features
Better Fungal & Anti Efflorescence

Double coating technology prevents fungal and efflorescence build up.
Self-cleaning properties & dust proof designs provide extra longevity to the tiles.

Colour Consistency & Durability

Double coating technology ensures consistent & polish finishing
Excellent adhesion to coating
High resistance to UV rays and heat for excellent durability
Coating material imported from Germany

Eco-Friendly Technology

Energy efficient production and water-based coating for lower carbon footprint
APEO free, ammonia free and formaldehyde free
Natural mineral composition
Housing projects using BMI Monier® Legacy™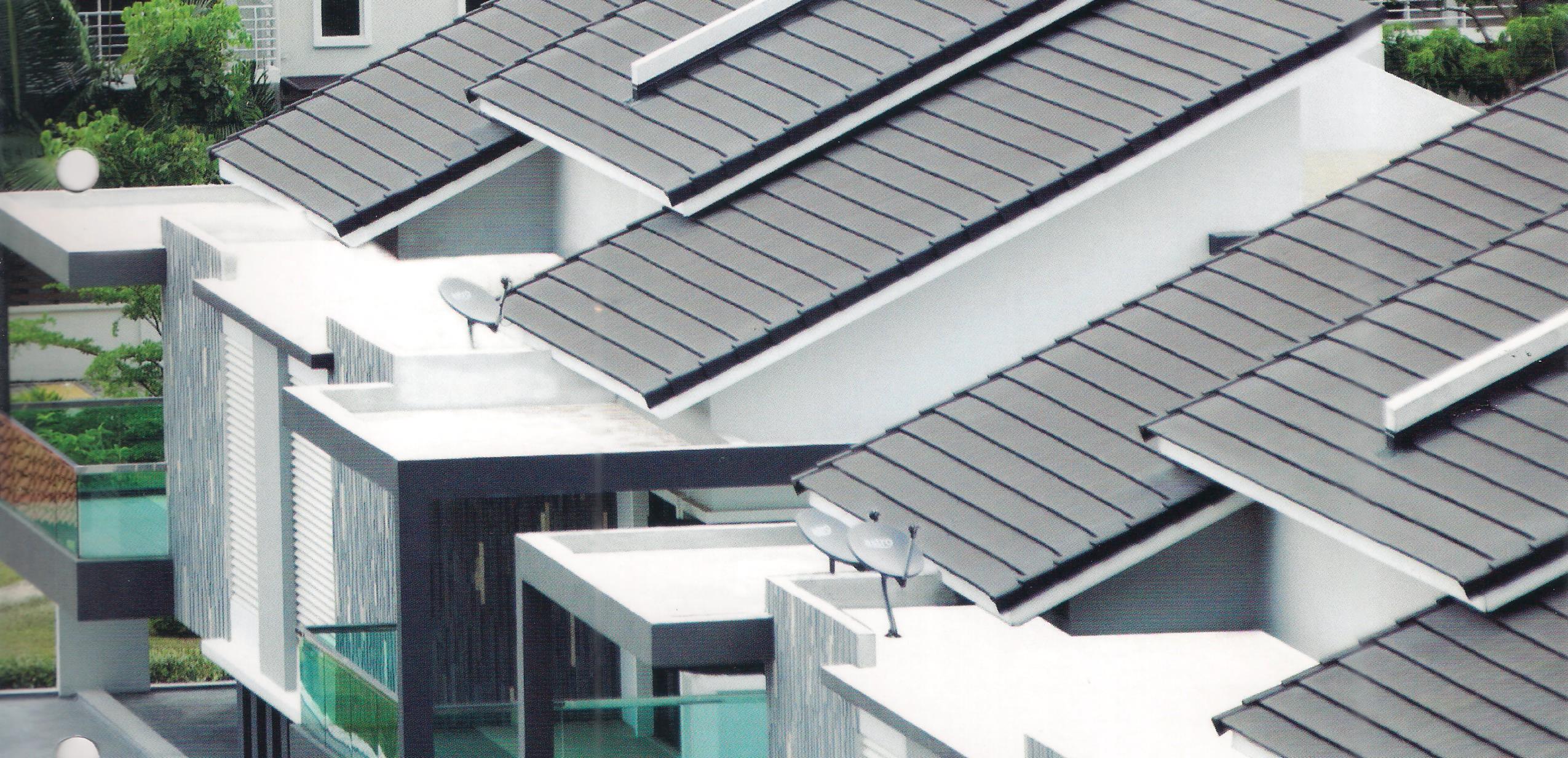 Color Chart
The colours shown here are reproduced as close to the original as display technology allows. For best accuracy on the colour selection,refer to the actual tile.
Fittings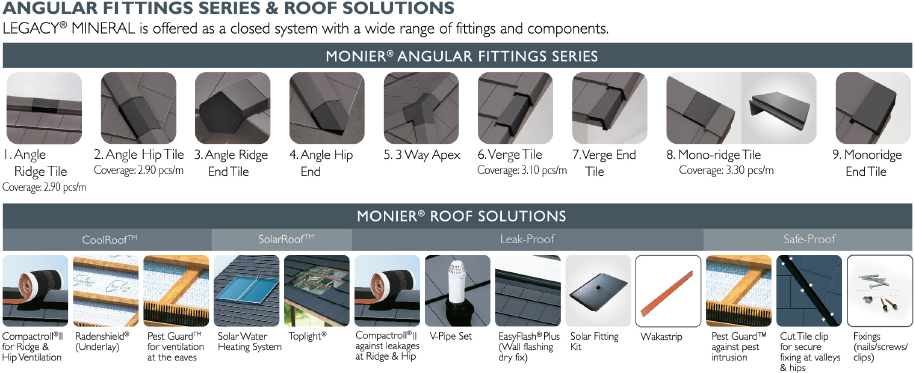 Back to top
---
No part of the content such as digital photographs or articles may be reproduced without prior written permission.
Copyright @ 2022 Weng Wai Trading Sdn Bhd